Colorbond Fencing Supplies Perth
Strong, attractive and easy to install, Colorbond Fencing offers excellent privacy and security for homes and commercial premises.
Colorbond fencing from Metric Fencing & Gates has successfully been used by contractors, builders, and home owners for its visual appeal, durability, and the privacy and security it offers.
Our Colorbond Steel Fencing product is pressed into two distinct profiles.
Traditional – modernised with sharp lines
Balanced – smooth undulating waveform that is identical when viewed from either side of the fence
At Metric Fencing Perth, we have a wide range of colors available. The colors we stock are:
Standard Fencing Colour Range
Please phone to confirm colour availability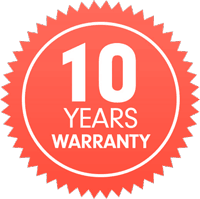 Colorbond Fencing comes with a ten year guarantee of performance and once installed needs very little maintenance. It is environment friendly too, being made mostly of recyclable material. Colorbond fencing offers remarkable privacy with a seamless pattern and no gaps.
Thousands of our colorbond fencing and gates have been installed across Perth and the surrounding areas, in residential, commercial, and government properties.
With the significant experience and knowledge we've gathered along the way, our expert team at Metric Fencing & Gates is always on hand to offer you sound advice and useful tips that could help you make a better or more informed decision.
Using Colorbond Fencing, Perth we work quickly and efficiently to understand your fencing requirement and deliver on your orders.
Call our Colorbond fencing contractors today to know more about Colorbond and other products, and find out the best fencing solution for your project or for some expert advice on fencing and gates.