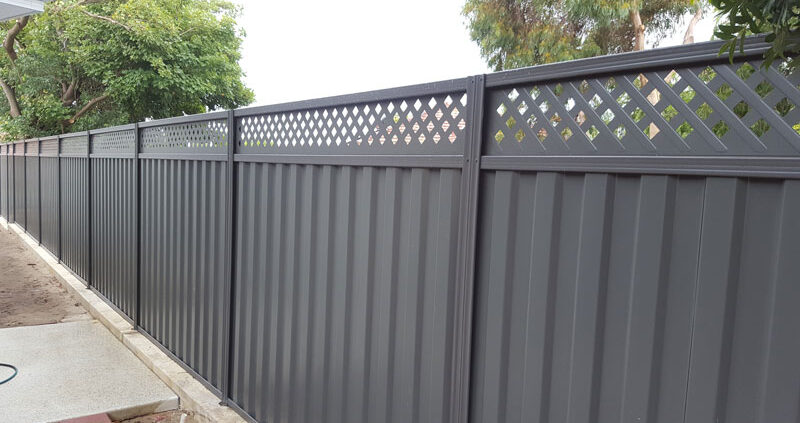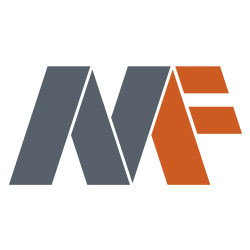 Latest posts by Metric Fencing
(see all)
You have made the excellent decision to install Colorbond fencing and now begins the daunting job of choosing the right colour for your property. As fencing suppliers we understand that this may be overwhelming. In addition to the pressure of making the right choice, you also have an extensive range of colours you need to narrow down.
Your Colorbond fencing should adequately compliment your home and landscaping as it is a backdrop for your yard. Furthermore, it also has the potential to enhance your garden and perform as a stunning feature to your exterior space. 
Here are our 6 steps that will help you decide on the best Colorbond fencing colour for you:
Step 1: Define the style of your home
Defining the style of your home will provide you with a colour palette to work with. A traditional style will suggest soft, light tones. Alternatively, modern homes usually work with deeper, intense colours. Investigating keywords such as traditional, modern and contemporary will put you on the right track to pairing the right fence with your home.
Step 2: Decide on warm or cool
A good rule of thumb to follow is that your style is usually either based on warm or cool colours. Where possible, it is best not to mix these tones. Choosing either warm tones or cool tones and sticking with it will create the most visually appealing space and further enhance the style of your home. 
Step 3: Identify your gardens focal point 
A good design rule is that a garden should have one main focal point. This can range from a nice tree in your yard, to your patio decking. You could even make your Colorbond fence your main feature. If you decide to do this, the color you choose should contrast with the rest of your exterior, to make sure it stands out.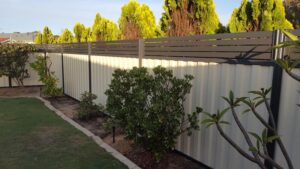 Step 4: Do you have any other Colorbond on your home exterior?
Many people that come to us for Colorbond fencing already have it on their roof, or in another section of their fencing. It is up to you if you want to match this colour. If you decide not to match the colour ensure that the colour you choose to contrast with matches your tones and blends well with your other surroundings. 
Step 5: Ensure your colour will last 
The last thing you want is to spend time picking your colour, just for it to fade within a couple of years. Confirm that your fence is made from genuine Bluescope steel to ensure that it stands the test of time. Bluescope steel has the best paint formulation and pigment blends, meaning that the colour will not fade in our harsh Australian conditions and your fence will have long lasting colour and gloss durability.
Step 6: Go and look at samples
Whilst the internet is a wonderful place to find information, getting your hands on some Colorbond fencing samples is highly recommended. Being able to look at samples up against your existing exterior colours is the best way to determine what will match or contrast the best with your home. 
Still feeling lost? Get in contact with us today to discuss the best Colorbond fencing solution for your home. Our expert team at Metric Fencing & Gates is always on hand to offer you sound advice and useful tips that can assist in helping make an informed decision. 
https://metricfencing.com.au/wp-content/uploads/2021/08/mf-colorbond-fencing-3.jpg
450
800
Metric Fencing
https://metricfencing.com.au/wp-content/uploads/2016/01/metric-fencing.png
Metric Fencing
2021-08-20 13:26:18
2021-08-20 13:28:11
Colorbond Colour Considerations: Getting the Most Out of Your Fence