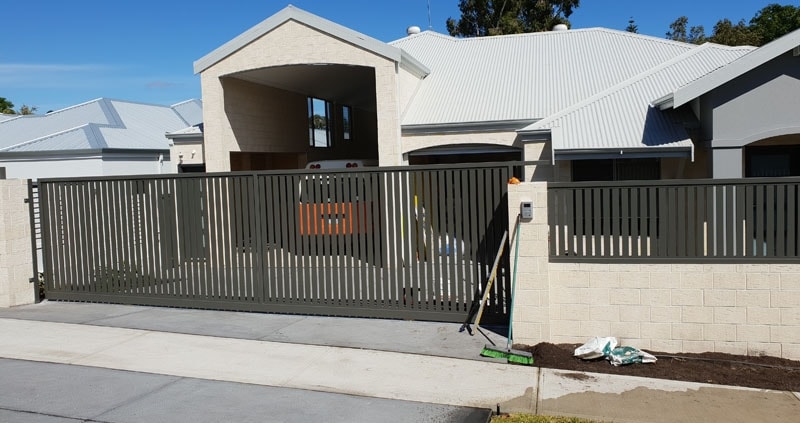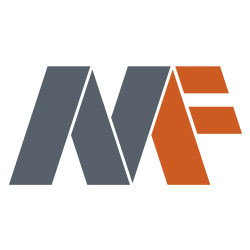 Latest posts by Metric Fencing
(see all)
Whether you live in a busy suburb or out in the Perth Hills an automatic gate could not only make life easier but could actually improve the value of your property. It will also catch the eyes of your neighbours and make your home look chic and sophisticated. But more than just aesthetic benefits, there are a plethora of reasons as to why an automatic gate from Metric Fencing could change your life.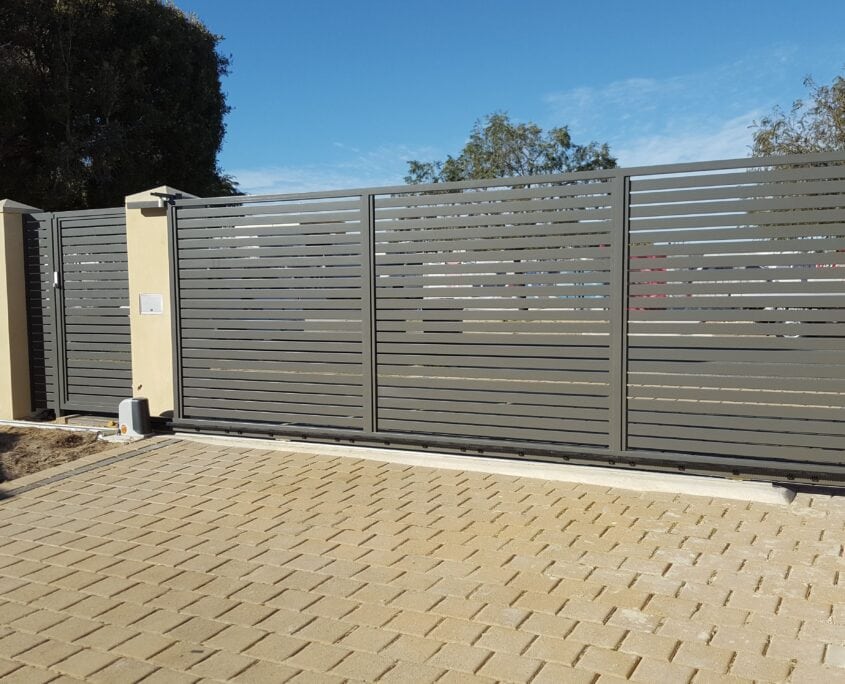 Improve The Safety of Your Property
People most often install automatic gates at the front of their driveway. This can be a great use of front yard space for homes with smaller backyards. It can open up your property and allow kids or pets to roam and play in the front yard safely. This restricts any unwanted vehicle or pedestrian access. When you're arriving home at night you'll be able to open the gate from the comfort of your own car! Ultimately, your property will be safer for you and your family. Automatic gates can even sometimes be a deterrent for burglars, keeping your possessions safer as well. They give you more privacy and prevent people, especially thieves, from looking into your house.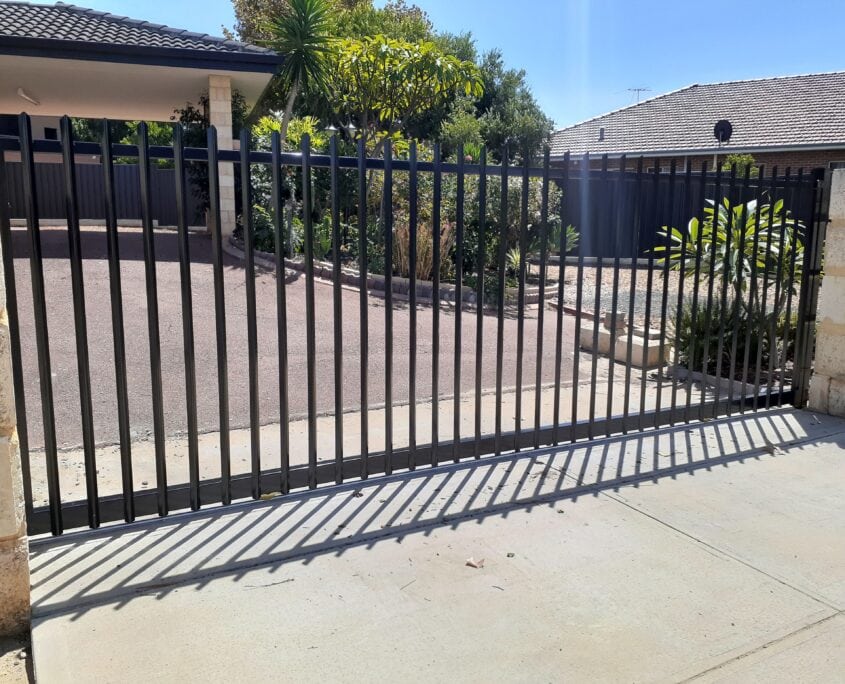 Improve Your Property Value and Save Money
If you are selling or plan to sell one day an Automatic gate is an excellent investment for your home. Automatic gates can attract potential buyers due to their functional benefits as well as their aesthetic appeal. They can also save you money on insurance. Many insurance companies will lower your premium if you were to install an Automatic gate. This is because of the extra safety and burglary deterrence these gates can provide. So not only are you saving money by installing an Automatic gate but in the long run, it could be viewed as a positive feature for any home when you look at selling your property. 
Automate The Gate You Already Have
Metric Fencing also provides gate automation services. We give you access to technology and accessories that we can install to turn your existing gate into an automatic one. This is perfect for individuals who already have a decent gate on their property and want to improve its functionality and appeal. Our in-house range of automation, motors, and transformers manufactured in Italy work can work on many gate setups. They are small, easily installed devices that can completely upgrade your gate. They can be set up to work through your external transformer into an existing powerpoint. We can also install a powerpoint closer to the gate for a power source and we have a selected range of motors that can be run for a stand-alone solar kit.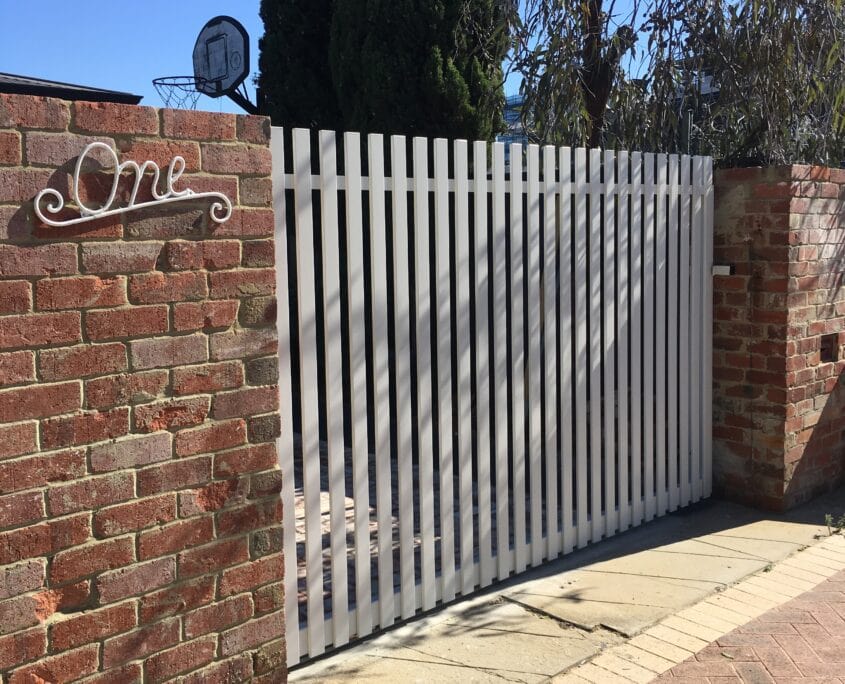 Swing Gates 
Our automatic gates come in two different styles that can be further customised to fit space requirements. Automatic swing gates are advantageous for a number of reasons. They do not need the extra room that sliding gates do to open making them the perfect solution for people looking to gate smaller spaces. Existing swing gates are also usually great candidates for automation. A good hinge and an Mhouse motor are all you need to take your average swing gate and turn it into a flashy automatic one.
Sliding Gates
The other style of automatic gate available is sliding gates. These are gates that slide along the fence line instead of opening up in an arc like swing gates. These can be advantageous for a number of reasons. Once sliding gates are closed they are locked in a fixed position and cannot be pushed or pried open offering you slightly more security than most automatic swing gates. They are also more ideal for windy locations as sliding gates are not affected by wind loading like swing gates can be.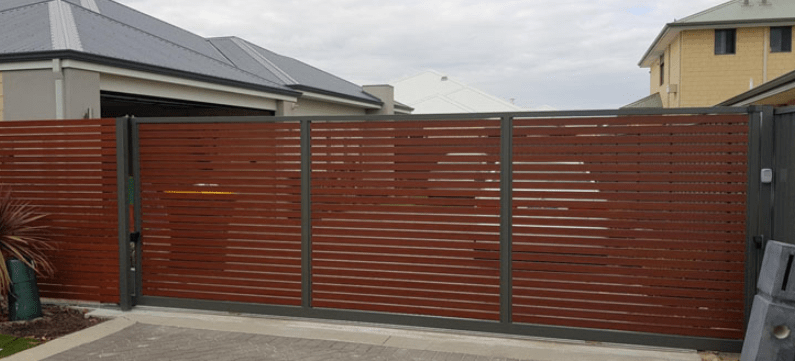 Completely Customisable for Any Space
Metric will fit and install your new automatic gate so you don't have to do any of the work. We can custom fabricate any size gate to suit your property or commercial project. With years of experience and knowledge under our belts we can fulfill almost any customer requirements, no matter how specific. Our expert team is always on hand to provide detailed advice and useful suggestions that will ensure whatever project you're working on is delivered efficiently to the highest standards.
Our automatic gates can be customised to fit almost any area or size requirement. We can also fabricate gates in a large range of materials, light or heavy. Aluminium, steel, panels, slats or louvres we can do it all – in any colour!
https://metricfencing.com.au/wp-content/uploads/2019/07/sliding-gates-05.jpg
600
800
Metric Fencing
https://metricfencing.com.au/wp-content/uploads/2016/01/metric-fencing.png
Metric Fencing
2021-05-06 13:13:50
2021-06-29 11:48:22
The Advantages of Automatic Gates