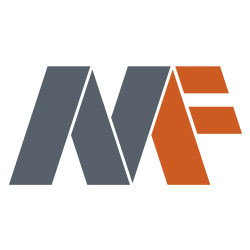 Latest posts by Metric Fencing
(see all)
Many people incorrectly assume that automatic gates are only for luxurious mansions by the beach or large industrial warehouses, but in fact, many different homeowners are now investing in automatic gates in Perth. If you are still on the fence about an automatic gate, below are just a few advantages that we think you should consider:
Convenience
One of the biggest advantages of automatic gates is that they are extremely convenient! With driveway automatic gates you no longer have to get out of the car, open the gate, get back in the car to drive through and then get back out again just to have to close the gate and get back in the car again to drive up your driveway. Trust us we know how annoying this can get having to perform this ritual day in and day out! But with an automatic gate, all it takes is a quick press of the button as you approach the driveway and then another as you drive through to close the gate.
Electric gates for driveways are also extremely convenient in that you can allow visitors in who you want on the property from a distance away, sometimes when you are inside your house!
Automatic gates for side gates are also just as convenient, particularly when you have a hand full of groceries or the like.
Security
Most homeowners that we speak to want to do everything that they possibly can to keep their family, pets and property safe. Automatic gates are a great way to enhance security at your property as you have greater control over who enters your property and when. Manual gates are also usually only locked with a padlock which means that they are easy to bypass by most criminals. Automatic gates, on the other hand, can only be opened with the remote control.
Stylish
Automatic gates are now available in a variety of colours, materials, sizes and designs and can help to make your property more appealing and welcoming. If you plan to sell your home in the future, it may also help to increase its value and attract potential buyers.
Affordable
Thanks to recent technological advances, automatic gates in Perth are much more affordable than they used to be – which has made them more feasible for a wider range of people.
Why Metric Fencing?
Metric Fencing is a Perth-based and family-owned fencing and gate manufacturer. Since our establishment, Metric Fencing has installed a number of residential automatic gates in Perth and the surrounding suburbs (view our automatic gates gallery here).
We customise our sliding and swinging gates to customer specifications and use only the highest-quality materials and fittings. Our team of installers are also highly experienced, skilled and are always happy to answer any questions that you may have with regards to your new gate.
Contact us to learn more about our processes or for a free and no-obligation quote today!
https://metricfencing.com.au/wp-content/uploads/2021/10/automatic-gates-scaled.jpg
1244
2560
Metric Fencing
https://metricfencing.com.au/wp-content/uploads/2016/01/metric-fencing.png
Metric Fencing
2022-02-09 08:57:01
2022-02-09 09:03:33
Why Do People Install Automatic Gates?